Even if the firm already has a fairly significant lead in the mobile chip sector, the firm does not intend to stop there and is already preparing, with TSMC, chips engraved in 4 nm.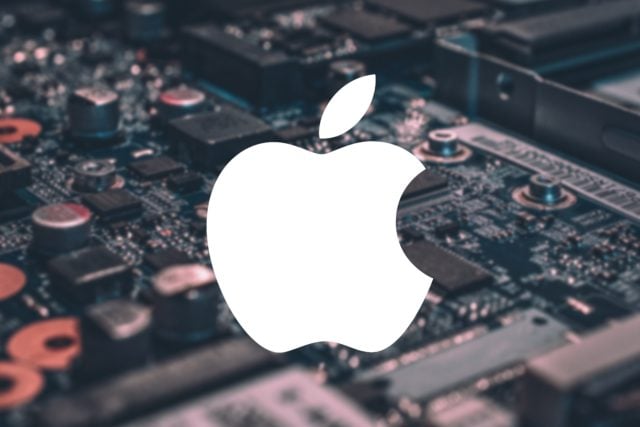 Decidedly, Apple is taking off with its processors. The firm is the leader on mobile with its AX chips which systematically manage to rise to the top of the benchmarks as soon as they arrive. It has just launched its new Macs equipped with a particularly fast home M1 chip. But Apple is already thinking about ways to stay ahead in the future. In a report by the Taiwanese company TrendForce, it is said that Apple and its partner TSMC are preparing chips engraved at the prodigious fineness of 4 nm. As a reminder, the A14 chip contained in the new
iPhone 12
and the
iPad Air
is etched at 5nm, and it was otherwise the first mobile chip to be etched so finely, while Qualcomm's latest Snapdragon 865+ is still at 7nm. It is also the most powerful mobile chip on the market at the time of writing, with the Kirin 1000 from
Huawei Mate 40 Pro
, also engraved in 5 nm. However, TrendForce specifies that this 4nm engraving would not be planned for immediately. Apple would consider burning its future mobile chip, the A15, in
"5nm +"
, or a version
"improved"
of the current engraving, specifies the Taiwanese company. The 4 nm engraving would wait until 2022, and would land on the chip which will undoubtedly be called A16. By engraving at such finesse, Apple would allow devices that will be equipped with this chip to contain even more transistors – and therefore to multiply performance – but also to drastically improve autonomy. In addition, it is possible that Apple takes advantage of this innovation for these future chips for Mac. The
Apple M1
is already particularly swift, but it is only a very first home chip to land in computers general public of the Apple. Above all, the Apple M1 only equips entry-level devices, and the Cupertino company would prepare other otherwise faster chips to equip its more high-end devices, such as the iMac, the 16-inch MacBook Pro or his Mac Pro with possible M1X or M2. The future looks definitely bright for Cupertino.
New Apple iPhone 12 mini (64 GB) – Blue
809.00
€
Wait … We are looking for the price of this product on other sites