The specialists of the iFixit website have completed the disassembly cycle of the Apple iPhone 12 series smartphones with the preparation of the iPhone 12 Pro Max model, the largest iPhone ever. The dismantlers were most impressed by the rear camera module, which turned out to be significantly larger than that in the iPhone 12 Pro.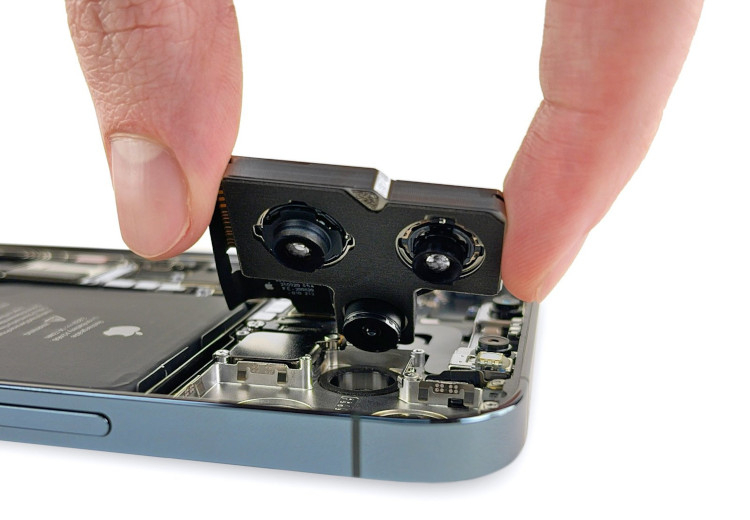 Due to the large dimensions of the case, some things Apple engineers implemented in the iPhone 12 Pro Max a little differently compared to how it was done in the iPhone 12 and 12 Pro. However, the main change affected the rear camera. The resolution of its main module remained 12 megapixels, but the size of pixels and matrices increased. The sensor has become 47% larger than in the Pro version, due to which it is able to capture more light for better quality shooting in low light conditions.
A role and the stabilization system based on sensor shift, used instead of optical stabilization. During system operation, the sensor moves thousands of times per second, and for this, it also needs space. In addition, some space is required to accommodate the four magnets that provide these movements.
Among other features of the interior decoration of the iPhone 12 Pro Max, experts at iFixit noted the L-shaped battery. A similar solution was used in the predecessor iPhone 11 Pro Max, while the iPhone 12 and 12 Pro received regular rectangular batteries.
But the battery capacity of the iPhone 12 Pro Max was the highest among the twelfth family – 14.13 Wh. For comparison: for the iPhone 12 and 12 Pro, this figure is 10.78 Wh, for the iPhone 12 Mini – 8.57 Wh. However, the iPhone 11 Pro Max has a larger battery – 15.04 Wh.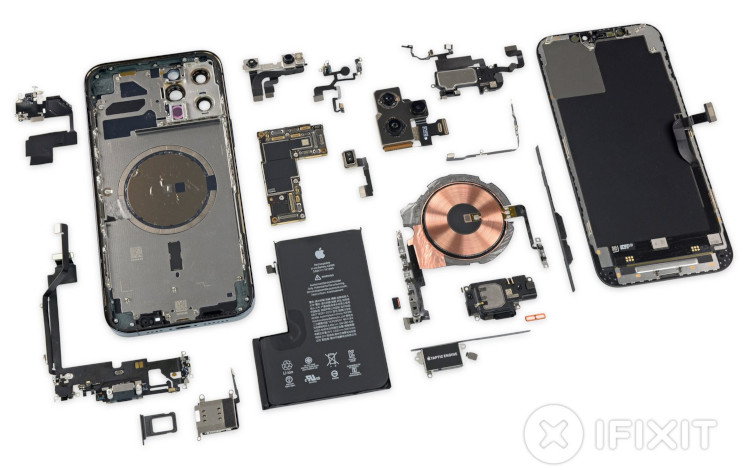 Most of the key internals in the iPhone 12 Pro Max are the same as in the lower-end models, although the motherboard design is different. In addition, the spacious body made it possible to install a larger and, accordingly, more powerful Taptic Engine vibration motor and speaker into the smartphone.
For maintainability, the iPhone 12 Pro Max received a rating of 6 out of 10. Experts noted the ease of display replacement and battery, and the modularity of most components. The smartphone could have received a higher score if not for the use of non-standard screws, protection from water and the need to replace the entire case to replace the broken glass of the back panel.
If you notice an error, select it with the mouse and press CTRL + ENTER.