Technology giant Apple iPhone 12 Turkey has officially announced the price of the family. Let's take a closer look at the prices of the curious new family.
iPhone 12 Mini, 12, 12 Pro and 12 Pro Max family consists of the new iPhone model, Apple took its place on the official website together with Turkey prices. When we look at small smartphone lovers who were very pleased here iPhone Mini 12 of the full price for the 64 GB model of Turkey £ 9,999 , 128 GB 10.499 TL , for 256 GB 11.499 TL . For the main model iPhone 12 , for 64 GB 10.999 TL , 128 GB 11.499 TL , For 256 GB 12.499 TL is required. Of course, the most striking ones of the new family are the Pro models with advanced features.
Apple, iPhone 12 Pro for the 128 GB model in Turkey £ 14,999 to 256 GB £ 15,999 , 512 GB of internal active 17.999 TL price has already been set. The giant model at the top of the family 12 Pro Max is 16.999 TL for 128 GB, 17.999 TL for 256 GB , for 512 GB 19.999 TL price tags. As you can see, Pro models do not offer 64 GB internal storage.
MAY BE INTERESTED
For comparison iPhone 11 model from the old series before iPhone 12 for 64 GB 7,999 TL was sold for TL 8.449 for 128 GB, and for TL 9.299 for 256 GB. On the iPhone 11 Pro side, for 64 GB 11.999 TL , for 256 GB 13.299 TL , For 512 GB 15,149 TL was required. On the iPhone 11 Pro Max side of the users, 13.199 TL for 64 GB, 14.449 TL for 256 GB , For 512 GB 16.349 TL .
Company iPhone XR For 64 GB 7.099 TL , for 128 GB 7.549 TL . The smallest iPhone models iPhone SE for 64 GB 5.299 TL , 128 GB 5.749 TL, Sold for 6.599 TL for 256 GB.
Let us also mention this. After the iPhone 12s, the sale of the iPhone 11 is still on the Apple official site. The iPhone 11 Pro family has been removed from sale. The company also continues to sell the iPhone SE 2020 and iPhone Xr.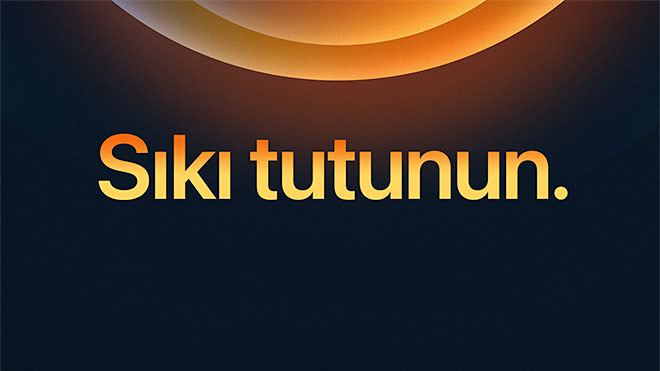 The statement on Apple's official website
iPhone 12 family does not contain a charger and a headset
After the Apple Ogle Series 6 and Apple Ogle SE smartwatches, the iPhone 12 does not have a standard 5W charger and a headset, albeit wired. Apple has put only a charging cable in the box of the models this year. Apple reports that there is an environmentalist approach behind this. However, the company essentially seems to balance the rising cost of 5G phones in this way.
You may be interested
Apple's new tablet sold in Turkey